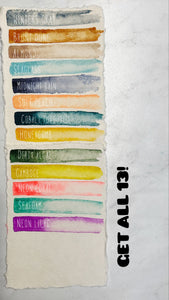 Buy all 13! (PREORDER)
Handmade watercolors for the artist to the hobbyist and everyone in between. Artist Grade watercolors, made with REAL ingredients.
 Please make sure to put your choices in the notes at check out! This is a preorder. By purchasing you acknowledge and agree to a 2-3 week wait. Thank you!